Situated in South Tacoma and surrounded by amenities and attractions, this 1,098-square-foot home is ready for you to move right in and make it your own! In addition to inviting living spaces ready for gathering and making memories, this home also features 3 bedrooms and 1.5 baths. In the generous backyard, even more possibilities await—there's more than enough room for a play toy, gardening, and tossing around a football. Plus, the outbuilding could be transformed into a home office or studio space in the future! Located at 5924 S Thompson Avenue Tacoma, WA 98408 and merely minutes to schools, grocery stores, parks, restaurants, freeways and more, this South Tacoma home is listed for $390,000.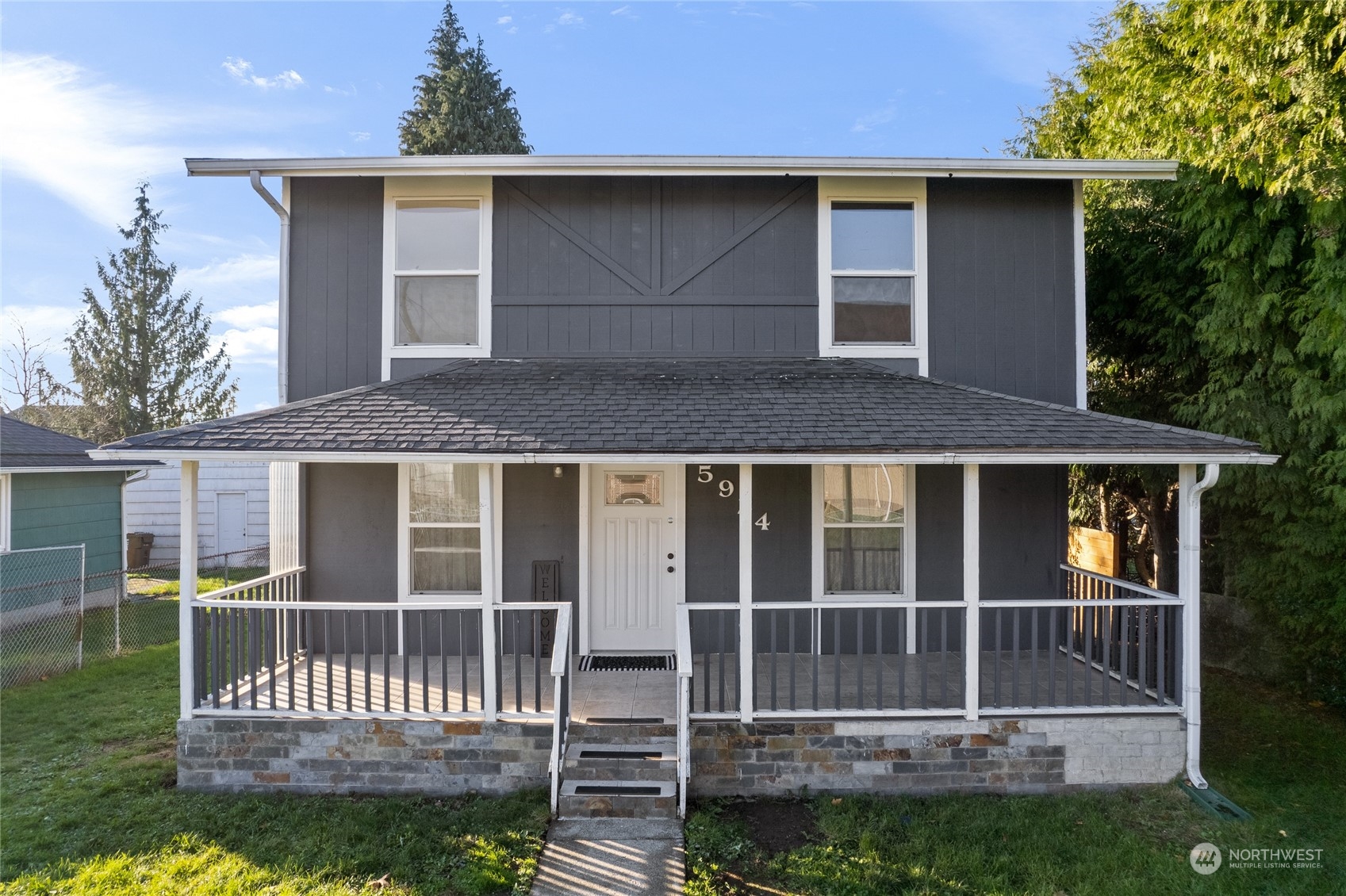 Sidewalk-lined streets lead the way home, and this haven's inviting covered front porch offers a welcoming scene to come home to time and time again. The sizable front porch has more than enough room for comfy outdoor furniture, so you can relax out in the fresh air no matter rain or shine. Hang up glowing firefly lights, display hanging baskets overflowing with your favorite flowers, and have fun adding your personal style to this residence's classic curb appeal!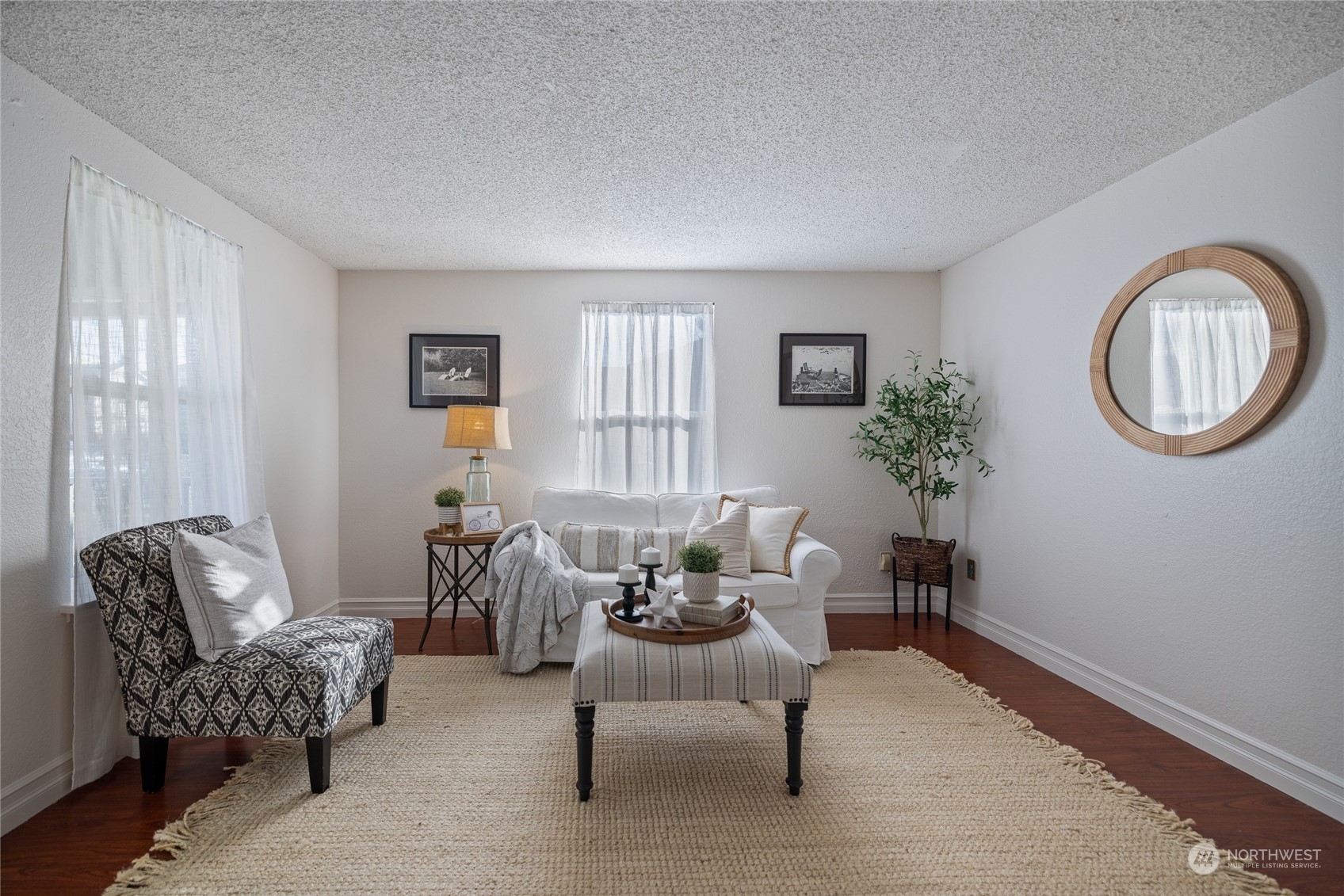 Even more opportunity to create the home you've been dreaming about awaits just in through the front door. Natural light creates a cheerful scene in the main living area, and the seamless layout flows right into the dining area and kitchen. Imagine spending quiet and cozy nights here relaxing, or hosting friends for parties and get-togethers. Let life unfold with ease!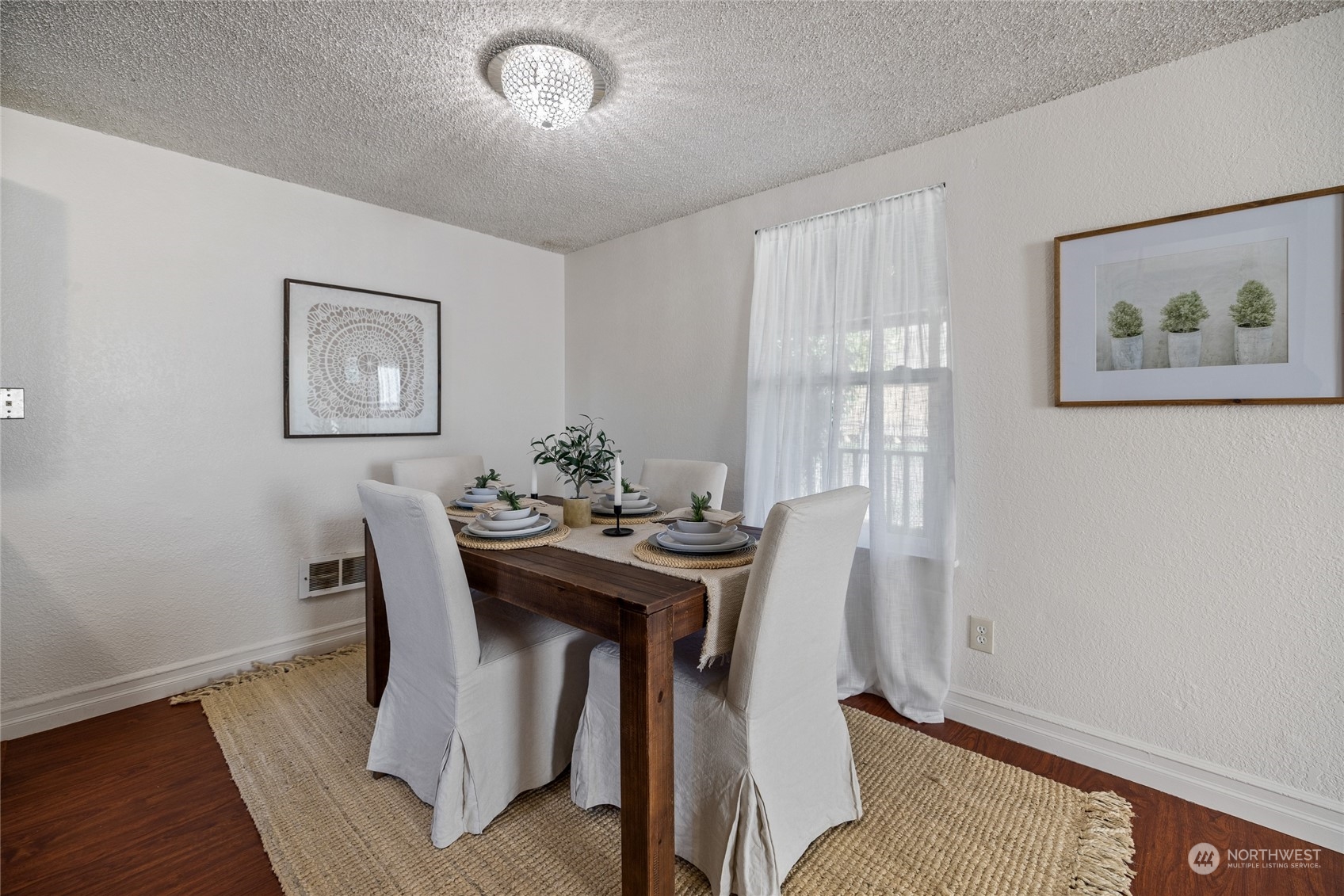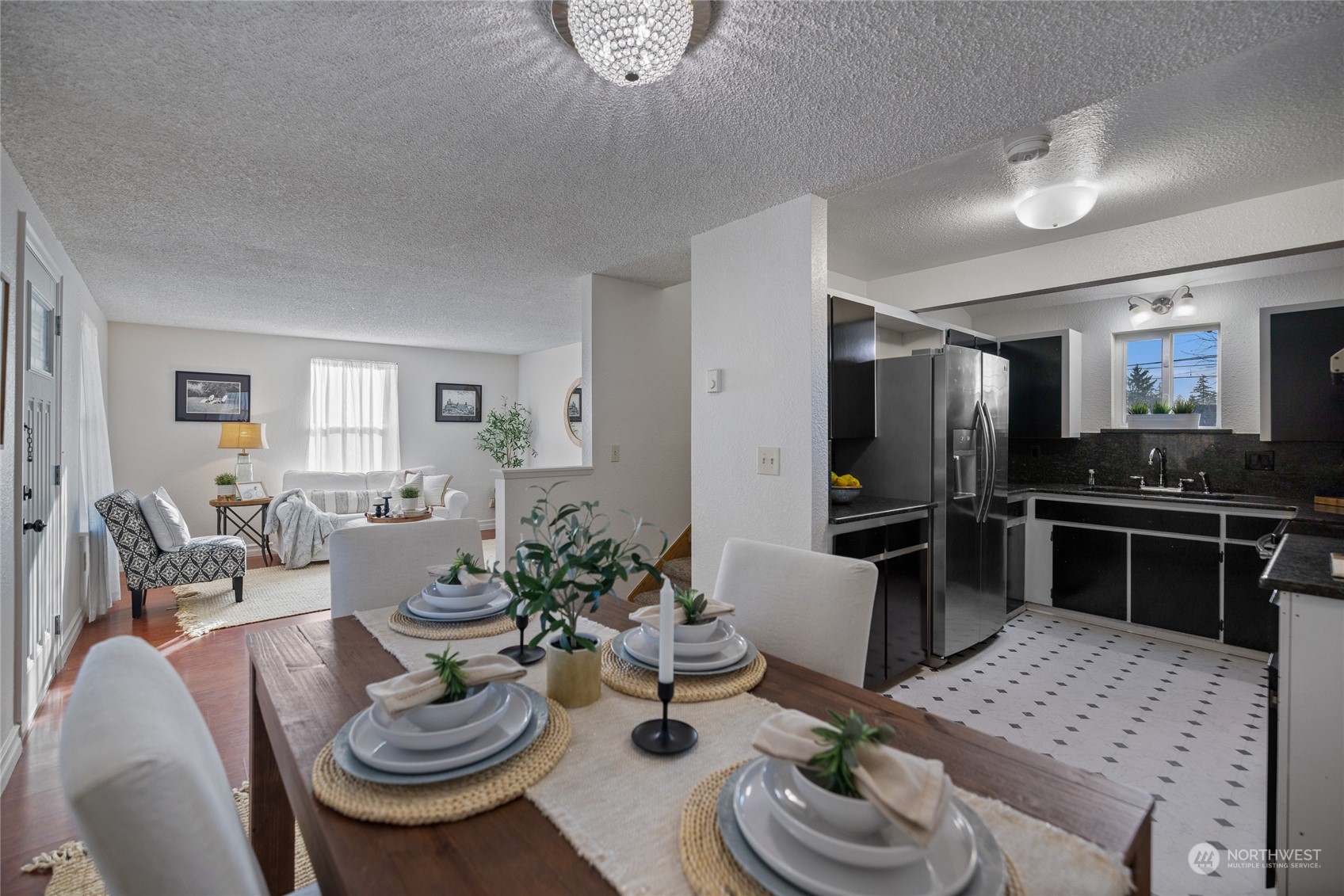 In the kitchen, black and white finishes offer eye-catching contrast, while the smart design promises efficiency and makes the most of the space. Everything you need to whip up elaborate homemade meals or bake dozens of holiday treats is right at your fingertips, and you'll find ample counter space and cabinet storage. And don't miss the skylight where rejuvenating sunlight cascades in!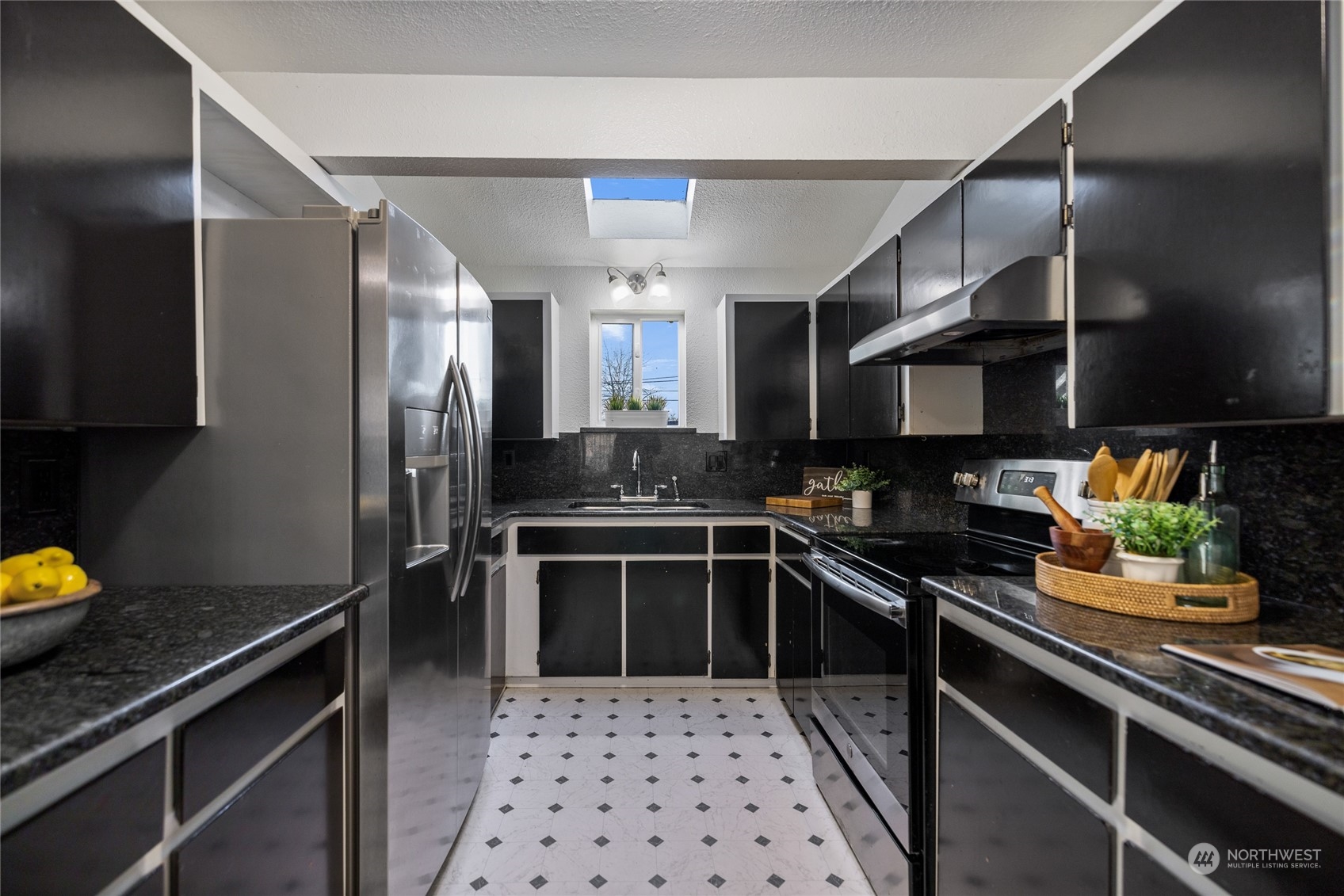 In each of this home's 3 bedrooms, you'll find a tasteful canvas of neutrals. If you have an extra room, you can let your imagination get to work. In the backyard, the outbuilding promises even more potential! You can finally create the dedicated home office, home gym, play room, craft space, hobby room, or music studio you've always wanted.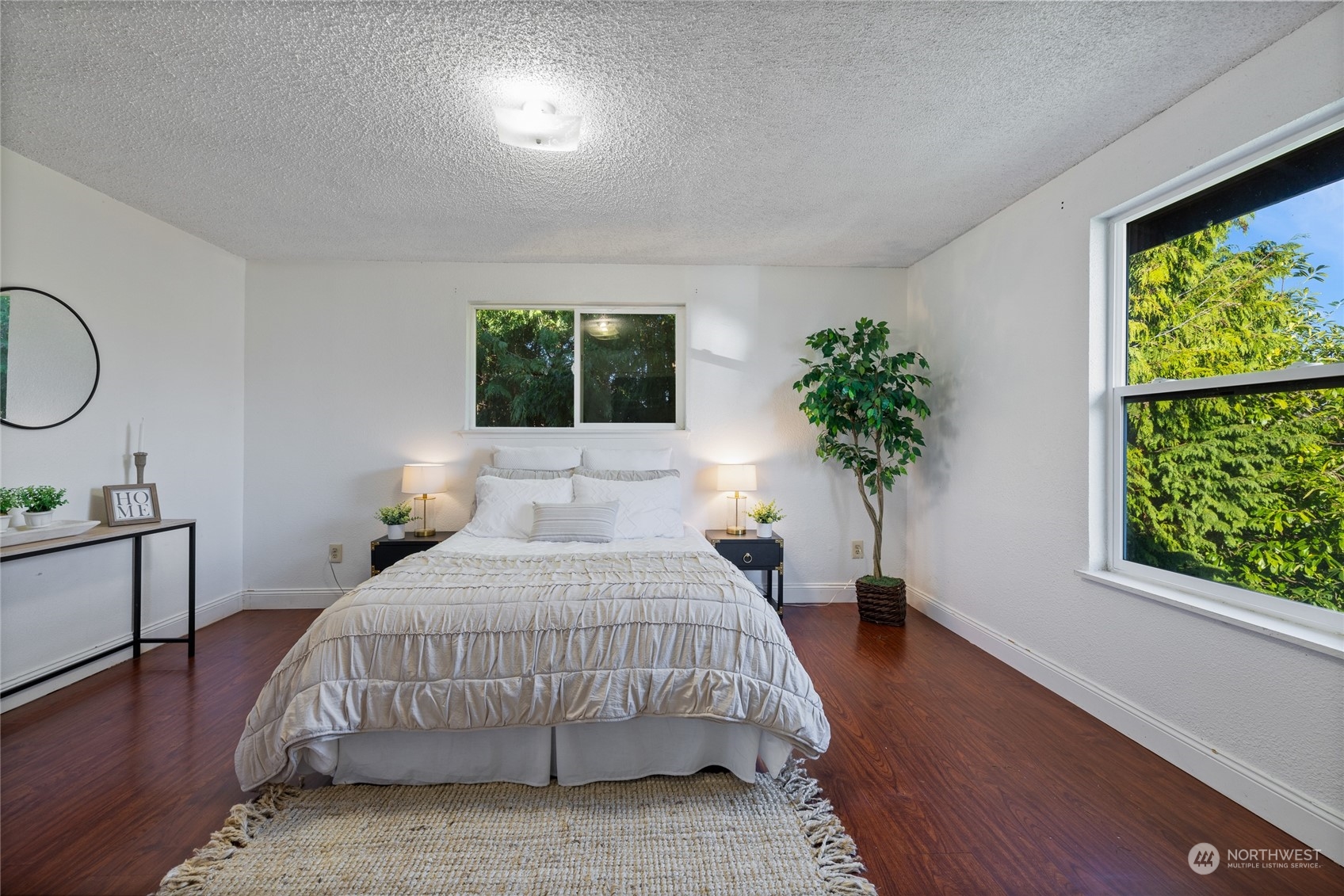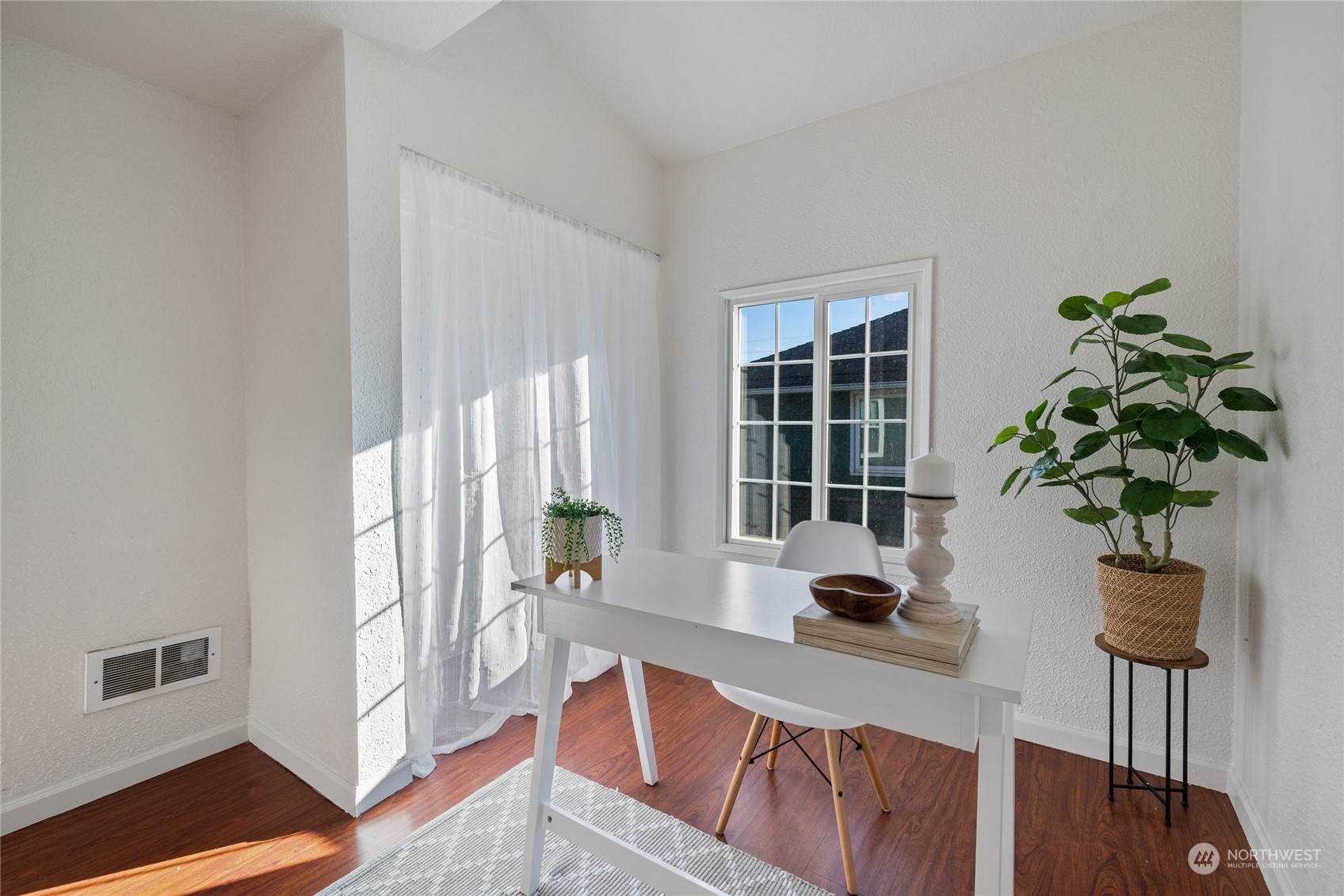 In addition to the outbuilding, the fully fenced backyard offers a lovely backdrop for play, gardening, entertaining, and more. In the future, you could build a deck or patio; design landscaping filled with your favorite plants; or set up a play area for little ones. Home-sweet-home beckons!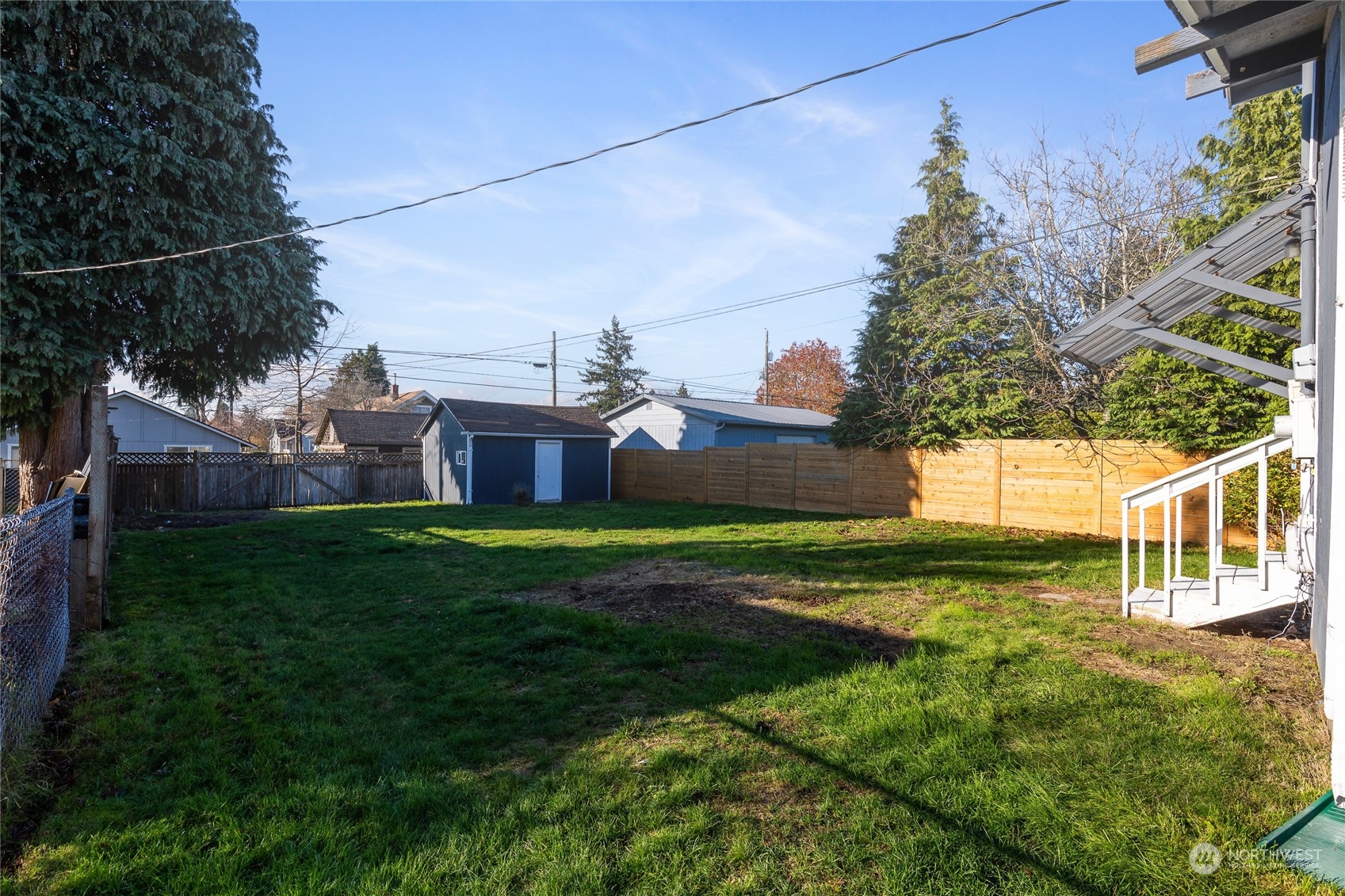 What Is It Like to Live in South Tacoma, Washington? 
At 5924 S Thompson Avenue Tacoma, WA 98408, a long list of close by conveniences ensure you never have to travel far. For starters, Safeway is merely blocks away. The 5.6-acre Alling Park is only 0.4 miles away and features a playground, picnic amenities, sport courts, and a trail. Wapato Park is only 0.6 miles from home, and this expansive park features a trail loop that winds around Wapato Lake, a dog park, a playground, picnic amenities, and more. Pacific Ave is also just 0.6 miles from home, and along here you'll find bus lines, shops, eateries, and more. 
Interstate-5 is just a 3-minute drive away, and one of this residence's perks is how central it is to several popular destinations in the area. Downtown Tacoma, the Tacoma Dome Station (where buses, the Sounder Train, and Amtrak Trains pick up), Highway 16, Highway 512, and Joint Base Lewis-McChord are all in close proximity. 
Interested in learning more? Click here to view the full listing! You can also contact REALTOR® Stacy Glazebrook online here or give her a call/text at (253) 208-4231.